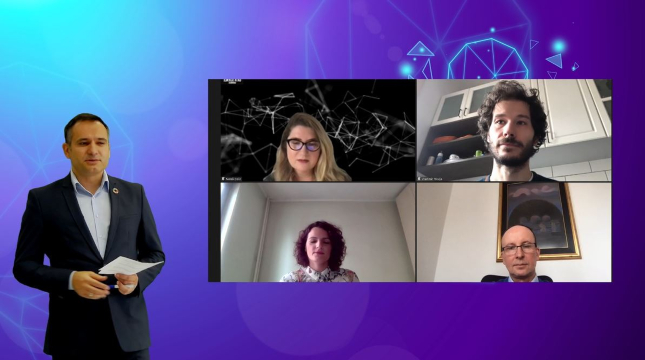 We are living in an interesting time. Disruptive technology will bring us a complete redefinition of various spheres of life in this and the next decade. Many people will lose their jobs but many things will be more accessible and cheaper for all of us.
As the main topic of impact of disruptive technologies, Branko Krsmanovic, from Science Technology Park opened a panel discussion 'Disruptive Technologies As A Force For Good' by welcoming all the panelists through a short introduction and sharing thoughts regarding disruptive technologies in general.
The panelists who participated are:
1. Vladimir Trkulja - Venture Fellow of the UNICEF Global Innovation Fund
2. Tijana Kolundzija - program manager at UNDP Serbia
3. Tadej Slapnik - director at HashNet Slovenia
4. Natali Deli? - President of the Management Board of Data Science Serbia
As the discussion moved forward, each of the panelists shared their own professional experience with disruptive technology, as well as a lot of positive examples where disruptive technologies helped shaping a better future.
One of the topics was open data policy in Serbia and the region, as well as the potential of all countries in the region of using technology and improving tech education. As one of the main problems was detected is access to technology, the internet, and data, many examples, and ways of improving were shared during the discussion on how to overcome those obstacles.
With many great ideas and suggestions, the panel discussion was concluded, and you can check it out here.