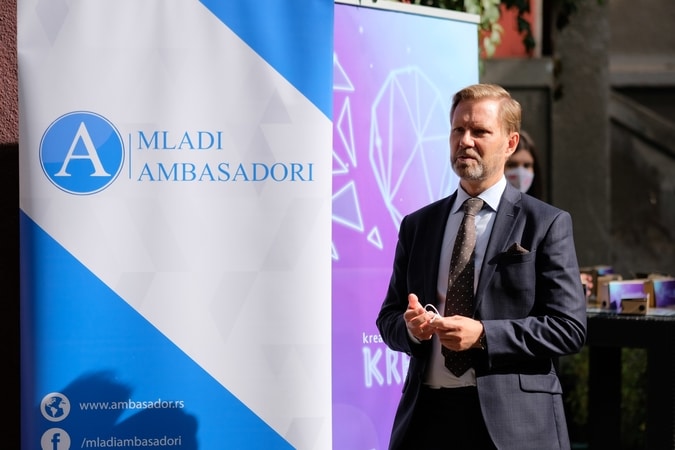 On the 21 October in the garden of caffe bar "Hush hush" in Nis was made the announcement of the KreNI6 conference in front of the representatives of local authorities, CSOs, business sector and academic community.
This was the occasion to present topic of the conference and hosting country – Sweden.
Deputy Head of Mission of Sweden in Serbia, Mr. Joachim Waern presented the way Sweden has made their path from agricultural country to the world leader in innovations and digitalisation.
This was also an opportunity for everyone to "travel" to Sweden and get familiar with Swedish nature through VR handsets.