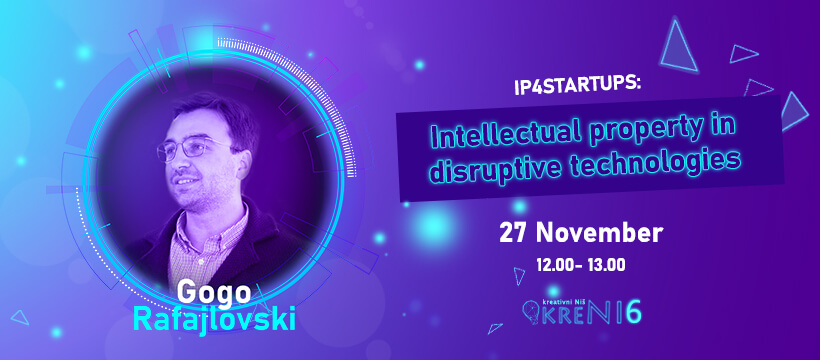 What is the lecture about?
At this lecture participants will have the opportunity to learn how to recognize, protect & manage their intellectual property assets, and how it can help them create additional income for their start-ups.
The topics that will be covered are:
- Trademarks
- Patents
- Industrial design
- Copyright
- Geographical indications
- Trade secrets
- International protection
- Financing and valuation
- Benefits of IP protection
What am I going to learn?
Intellectual Property is one of the crucial actions for start-ups - because it creates new values, and new ways of monetizing those values. Through this lecture, start-ups will be familiar with the opportunities how to:
- Increase their chances of getting investments
- Protect their own products & services from competitors
- Rapidly increase market shares
- Create strategic partnerships and joint ventures
- Increase their chances of negotiation / takeover from larger corporations
- Prepare for an IPO - initial public offering
- Increase the chances of rapid success
- Opportunity to create multi- million euros business
About speaker: 
Gogo Rafajlovski is Operational Director @SEEUTechPark and IP Consultant who helps entrepreneurs and innovative start-ups reach-out their maximum potential.
With an ongoing 15-year successful career in managing StartUp Centers, Incubators, Accelerators & TechParks he has built-up a portfolio of experienced business consultant passionate about technology & brands - and he just loves outdoor sports.
His background includes: Operations Management, Startup Investments, Intellectual Property & Valuations.