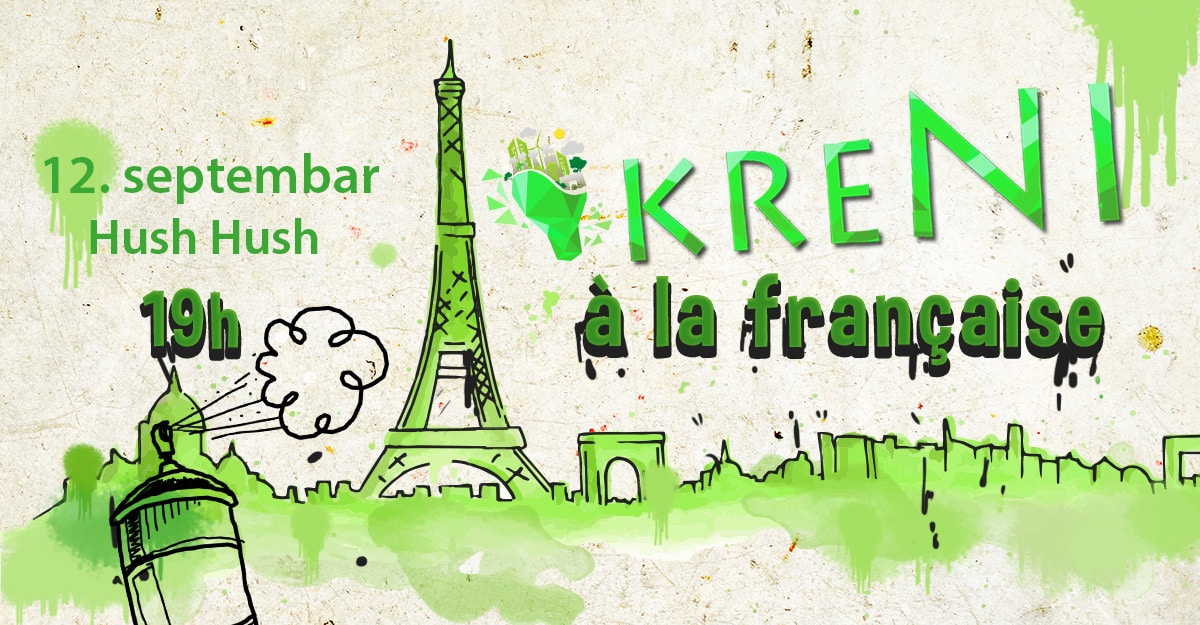 On the 12 September will be organised event "KreNI à la française" for the announcement of 5 th KreNI conference.
On this occasion we will see the performance of French street artist who will paint their vision of the "Green city".
From Paris are coming:
Ami Imaginaire, street art artist whose style is characterized by rich colors, wild patterns and reduced animal forms. https://ami-imaginaire.wixsite.com/ami-imaginaire/street-art
Polar Bear is using a classic stencil pattern with a minimum of 6 layers. https://www.polarbearstencils.com/on-street-walls
This will be opportunity to announce the topic of 5th conference and present the result from the KreNI4. Event will be organised in café "Hush Hush" from 19PM till 21PM and we are preparing welcome drink for visitors.
The "KreNI a la Francaise" event is organized by French Institute in Nis and Young Ambassadors.
Artist are in Nis through Street Art Residenture project, with the support of the Ministry of Culture of the Republic of Serbia, Austrian Cultural Forum, 2021 Novi Sad Foundation and EUNIC Artist in Residence program.