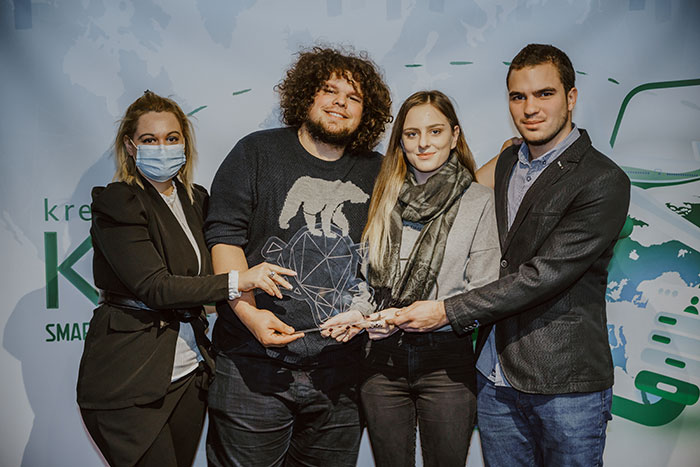 After 3 days of active participation, workshops, team formation, and many engagement and efforts all teams put into the conference, we have the winning idea - Inside the box.
Five teams, Five ideas, and here they are:
Team 1 - Adrenalins - the application with a city map, options to book a tour, see available transportation and etc. and ways to reach certain locations
Team 2 - DJ triple M - tour body is a digital platform that will help tourists to easily find a tourist guide for a much more detailed tour (food tours, festivals, etc.) in a certain territory in Serbia.
Team 3 - Keepsake - vending machine that is multilingual and available 24/7 at the most important points in the city, so it will be conspicuous to tourists and always available.
Team 4 - Inside the box - available smart lockers in the city for tourists. Those would have wi-fi, phone chargers, map displays, and other tourist information.
Team 5 - Booklet - an application for adventurers who would explore the city on their own, it would also be adapted for those who have little time in our city, they could reserve a 30-minute tour that is pre-created.
These ideas were evaluated by an expert jury consisting of:
Olivera Kostic. Project manager at EU pro plus program.
Roberto Cincotta, Director of the Italian Institute for culture and Jury president
Vladimir Jovanovic, Head of development sector in Tourism Office in Nis.
Milos Grozdanovic, Assistant Director of Science Technology park.
After a successful conference outcome, wonderful ideas, we are more than happy to see how the development of the ideas will go in our local community and what will be our benefit in everyday life and making Nis smart touristic city.