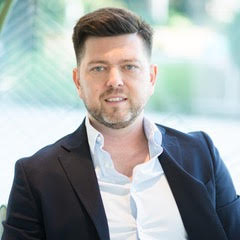 10+ years of diversified experience in all stages of Software development life cycle (SDLC) with specialization in mobile application development, product design and digital transformation. Experience goes much beyond the boundaries of software development and covers the entire scope of business including strategy, finance, business management and leadership
Ognjen ima više od 10 godina raznovrsnog iskustva u svim fazama životnog ciklusa razvoja softvera (SDLC) sa specijalizacijom u razvoju mobilnih aplikacija, dizajnu proizvoda i digitalnoj transformaciji.
Međutim, njegovo celokupno iskustvo prevazilazi granice razvoja softvera i pokriva čitav obim poslovanja uključujući strategiju, finansije, upravljanje poslovanjem i liderstvo!
Ukoliko želiš da radiš sa ovakvim ekspertima i iskusiš nešto novo, ujedno i naučiš nešto novo - čekamo te na KreNI8 konferenciji gde ćemo svi zajedno pokušati da damo odgovore na neka pitanja i oslobodimo kreativnost mladih.