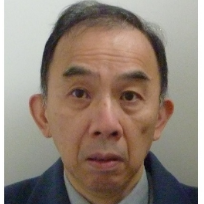 Jean Claude AhMan is a British civil engineer with 45 years' experience mostly in the water industry particularly in the design and procurement of small and very large water supply and wastewater projects in Europe, Middle East, Asia and Africa.
He is presently leading the SIDA supported PEID* project team on implementation of the wastewater treatment projects in Nis and Cacak in Serbia to be funded with support from the European Union.
Jean Claude recently participated in other challenging projects for treatment of wastewater in Zlatibor region and hazardous sediments from the Veliki Backi Canal, also in Serbia.
His professional interests are very wide covering all important aspects of project implementation from institutional and contractual to engineering and technology.
He is specialised in treatment of liquid and solid waste through sustainable application of innovations in the water industry.
His hobbies include integrated spreadsheet modelling of physical, biological, hydraulic and financial processes to optimise engineering solutions.
*PEID is a Swedish government initiative through SIDA supporting the Serbian Government in the preparation of environmental infrastructure projects in compliance with European Union Directives with the overall objective to forge closer links within the European Union (EU).