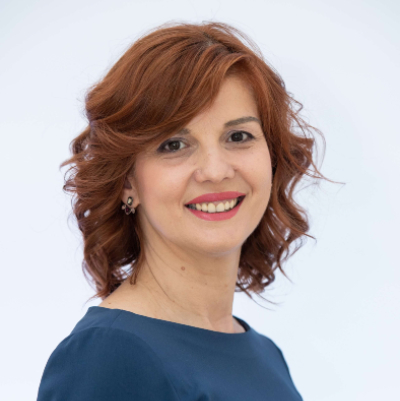 Biljana Dakić Đorđević has been the executive director of the Trag foundation since November 2014. Biljana has twenty years of professional experience in the non-profit sector, with core competencies in the areas related to fundraising and building partnerships, as well as cooperation with the public and business sector.
From 2012 to 2014, she worked in the Balkan Fund for Democracy (BTD), the project of the German Marshall Fund of the United States. While working there, she was tasked with grantmaking to civil society organizations in the Western Balkans. From 2004 to 2012, Biljana was the Director of Development at the Belgrade Fund for Political Experience (BFPE), which deals with education and strengthening the capacity of leaders in the political and public sphere. As a representative for Serbia and Montenegro of the Pax Christi Netherlands foundation, from 2001 to 2003, she led a program to support local projects in a post-conflict environment.
Biljana is the vice president of the Council for Socially Responsible Business of the Serbian Chamber of Commerce and a board member of the UN Global Compact in Serbia. She is a member of the Council for Philantrophy established by the decision of the Prime Minister of the Republic of Serbia. She is an alumna of several international programs intended for the development of leaders in business and non-profit sector, including the Vital Voices program for Global Ambassadors (2016). She shared her knowledge and experience as a mentor on the Superste program of Erste bank (2015-2019).